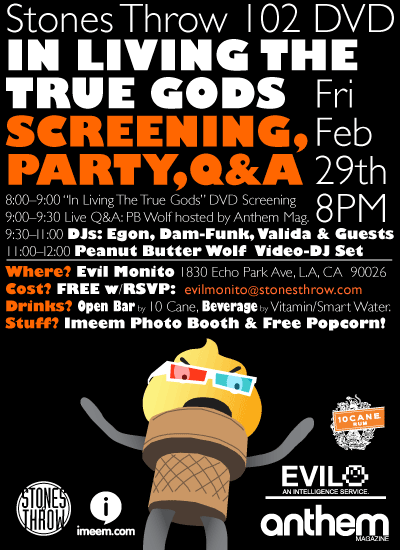 The homey FPG over at One Two Magazine was nice enough to tell you the video lineup for this Friday's event.
Go over there and check it out -there's some previously unreleased gems lined up. Oh yeah, check for his interview with Q-Tip while you're at it.
not that Q-Tip stupid!
or that one either! I gotta get a new photo editor…